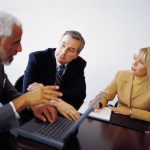 HAVE you ever imagined what you will be doing at the descent age of 50 years? Imagine, when probably your knees are becoming feeble, and you are still hustling with rent, putting food on your table, children's school fees, electricity bills and transport fares that are shooting up at our every turn. To crown it up, you have no business establishments and savings on your account.
It is not only annoying but perturbing. But the question still stands; how do you jumpstart a job search at the age of 50 years and above?
By the time somebody clocks such a maiden age, experience, expertise and passion have already been gathered. The only probable solution then is to transform them into action.
Amos Zikusooka, a career educator and lecturer at Makerere University says that one's career objectives at 50 should be those of giving back, adding value, mentoring, capacity building and training…. NOT getting a job, getting money, getting something or learning…..you will get hired straight away.
"At 50, you should show us where you have been all these years and how you can add to our organization if we hire you," Zikusooka said, ". You look for opportunities to give back, to mentor younger employees, to make the world a better place."
Our Uganda is advancing at a very fast rate with a boom of the youth. These have come into the working ambience with new energy and yet minimal skill and expertise. As a 50 year old, it is normal to feel intimidated and embarrassed to be seen traversing the streets looking for a job.
Usually at this age, nobody really wants to hire you especially if you're just looking for another job to get some more money. Zikusooka adds that the key at this level is to only apply for a few jobs that are within your passion and areas of expertise.
"One should focus on doing it because you love it, not because of money. Doing it because you are such a huge resource and Uganda cannot do without you," he said.
Advances in technology have negated new organizational realities. This therefore implies that jobs are being done differently. This is when the harsh reality of life hits hard at you that theoretical knowledge of the classroom will be difficult to use.
You find that organizations have gone through changes for business reasons like retrenchments. Even though you may have the appropriate knowledge, it may not be necessary.
Dr. Julius Kikooma, the managing partner of Pentad Associates advises the 50 year old person to focus on career resilience. This means working upon one's weaknesses that previously led to him or her being fired or laid off from their jobs.
"At this age, one should aim at strengthening their weaknesses so as to make themselves viable for re-hiring," he said.
He adds that it is no longer possible to enter a career and the next time you are leaving it is when you are retiring. Thus focusing on a job at this age is risky and worse still, career has disappeared. At such an age, it is mainly contract business.
Kikooma advises that the man/ woman should focus on employability- competence skills that are competitive on the job market.
"Do it because you feel you have gathered so much over the last 50 years and therefore have so much to give and share with young people, young workers. These should come out clearly on your CV or during the interview," he advises.