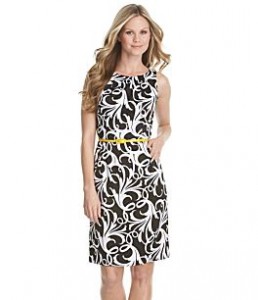 Looking great for work without the drama and fuss can be easy when you know what to wear. If you plan properly you can assemble a business wardrobe that is appropriate for all situations – and at short notice – any day of the week.
Power Suit
A quality classic, two-piece suit in a neutral colour can literally take you anywhere you want to go. With the emphasis on simplicity and elegance, you can wear it to job interviews, business meetings, conferences, to conduct a presentation or speak in front of a group. It adds credibility whenever you need it and shows you are consistent, organised and professional.
If you opt for a suit on most days you can't really go wrong, but make sure it fits your body well and is not outdated. For variety in what to wear try adding a great shirt, fine knit vest, rich silk scarf, a trendy blazer, or 3/4 length sleeve jacket in a contrasting colour to modernise your older suit skirts and pants. They'll still add credibility while also giving you a chic, of-the-moment vibe. And, of course, your outfit would never be complete without some killer heels that ooze power and a savvy sense of style.
Shirtdress
A crisp shirtdress can be business appropriate in an instant. Accessorize according to your office dress code. If you need something more formal try hosiery and classic pumps but if casual is the go you can express your individual style with a wide belt, matching tights and some stunning knee-high boots.
The Wrap Dress
The wrap dress is an easy what to wear option with a sophisticated style that is elegant and also flattering for most figures. The diagonal line visually slims and lengthens the torso, making our plus size girls look slimmer, big-busted girls look less chesty, and petite girls look taller. Probably the only figure it doesn't look right on is the tall, slender, small-busted model-types as it makes them look taller, thinner, and really flat chested.
Well now you are equipped with the tips and tricks for building an office wear wardrobe. You can look great for work without the drama and excitement when you know what to wear.